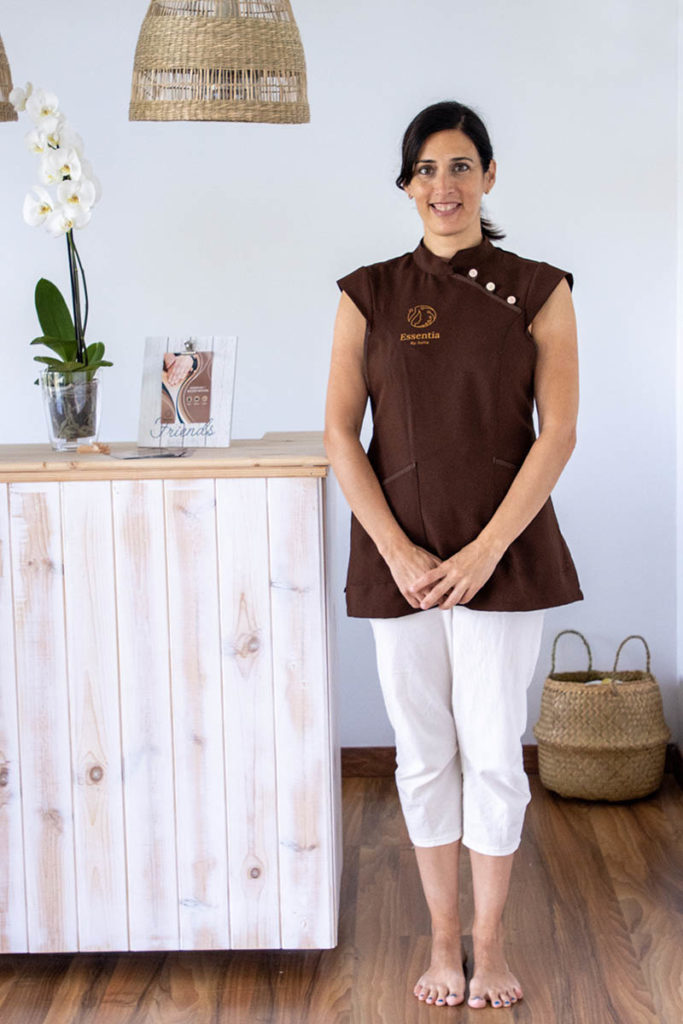 After spending my childhood and my adolescence studying dance and later working on it professionally, my curiosity to treat the musculoskeletal pains of my colleagues started to grow. This curiosity kept growing so I started to study osteopathy and other techniques, which leaded me to become the professional that I am today.
As my curiosity continued, I decided to enter in the fasciotherapy and its application in the world of beauty and wellness.  New techniques became part of my professional knowledge so I could start to create more customized and enriched treatments.
For me it is very important that the person who trust in my hands can disconnect from their day to day stress, and I can help him/her to feel renewed and free of musculoskeletal pains and tensions. I also want my customers to feel more comfortable over time. Our face is our cover letter so we must take good care of it.
It is necessary to contact with our own ESSENTIA so, our inner peace and beauty will be reflected to our exterior.
Julia